Rebuilding, Strengthening and Educating
creating hope for our community
Jannawi's work responds to an increasing incidence in Australia of child abuse and family violence. According to the most recent statistics:
from age 15 on experienced physical assualt by their partner, and 5% of women experienced sexual assault by their partner.
reported witnessing a physical assault on their mother by a partner during their childhood.
received child protection services and 67% of children who received child protection services were repeat clients.
have been in out-of-home care for 2 years or more.
The traditional solution to child abuse has been to remove children from their homes and families, which breaks up the family – often forever. Children who are placed into care often suffer isolation and sometimes further neglect and abuse. 
Jannawi helps to stop child abuse and provides a safe place for abused children. We offer child protection counselling to children and families to address the root causes of child abuse and contribute to a better future for children, families and communities.
At Jannawi we believe in the power of information and experience to improve how our society responds to children and families in need. We regularly contribute to government policy processes and other important public discussions.
Jannawi Family Centre is successfully achieving its objective of keeping children safe, happy and healthy, and has strong support from its clients and the child protection sector, according to an interim evaluation of its approach.
The study, by researchers at the University of Sydney's School of Education and Social Work, found, "A key outcome for families was preventing the removal of children into out-of-home-care or achieving restoration of their children as the result of working with Jannawi. Family members also described how Jannawi had facilitated safe and consistent contact between parents and children, when children were not in their parent's care."
The findings, based on interviews with parents, children, staff and partner organisations, form part of a national research project to determine the service needs of children and families living with domestic and family violence, led by the University of Melbourne. The interim report also found:
Jannawi's direct engagement with children means workers can better support their needs, wellbeing and safety;
Engagement with men who perpetrate violence helps Jannawi hold them accountable and work with them towards changing their behaviours;
Families with complex needs benefit from Jannawi's integrated services that include assessment, counselling, case management, safety planning, early childhood and developmental assessments, advocacy, therapeutic groups, playgroups, educational and recreational programs and supervised contact visits;
Jannawi works respectfully with First Nations and culturally, linguistically and religiously diverse families, including through its culturally diverse and multilingual staff;
Jannawi is recognised for its expertise and capacity-building, including training, student placements, workshops and interagency meetings and consultation with other agencies to support the most complex family situations.
The research is being conducted in partnership with the US-based Safe and Together Institute and will be completed later in 2021.
Jannawi Family Centre hosted a webinar on Family Safety in the lead up to the National Women's Safety Summit to help shape Jannawi's expert submission to the consultation process for the next National Plan. At least 1 in 6 women in Australia have experienced physical and/or sexual violence by a partner since the age of 15. More than half of the women had children in their care and many of the kids saw or heard the violence. (Personal Safety Survey, 2016.)
This webinar will:
help give you a deeper understanding of family safety issues, and
equip you with practical tools to help support women and children in your life who experience family violence and abuse.
Jannawi Family Centre hosted a free webinar on 12 May 2021, on safe families, cultural safety and cultural connection. Our speakers were Isaiah Dawe, Founder and CEO of ID. Know Yourself and Biljana Milosevic, our Director at Jannawi Family Centre.
Isaiah and Biljana explored the importance of connection to culture and family as a strength and a critical safe base for children and young people to learn grown and be strong.
How to really listen to what children tell us
Children's needs are at the heart of family services, but their voices often go unheard. This webinar held in National Child Protection Week, brought together a panel of expert speakers to consider ways the system can be more open to what children and young people have to say about their lives and the types of support they would welcome.
Professor Frank Oberklaid AM, Murdoch Children's Research Institute
Zoe Robins, The NSQ Advocate for Children and Young People
Emily Backhouse, a young Aboriginal woman with firsthand experience of out of home care; former Chair of the Youth Advisory Council
Biljana Milosevic, Director, Jannawi Family Centre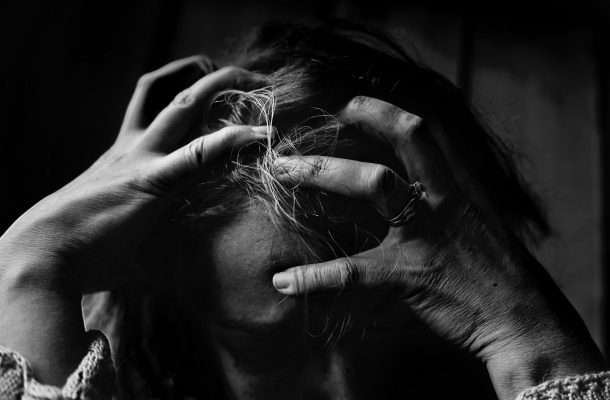 Jannawi Director Biljana Milosevic published this article, about the strengths of families who survive severe trauma, on the respected online policy discussion platform Open Forum: "We want parents to be resourceful, consistent, available to their children's needs. At Jannawi we go to great lengths to ensure people have what they need. In return, we make parents accountable. The deal is: people show up, treat our staff with respect, and commit to doing better by their kids."
Parenting skills for lockdown and beyond
On May 15, 2020, Jannawi presented a free online panel session to discuss the challenges all families are facing during the Covid-19 related restrictions, and the things everyone can learn from those who have survived trauma and abuse to become more responsive parents. This well-attended and informative session is now available to download or stream.
Two Lives, a short film by director Michele Konrad, highlights the very different paths the lives of child victims of abuse can take, depending on whether or not they receive help. Jannawi is grateful to Michele and her team for their work, which powerfully shows the value of positive intervention.